Owen Watters to Head Hama UK in 30th Anniversary Year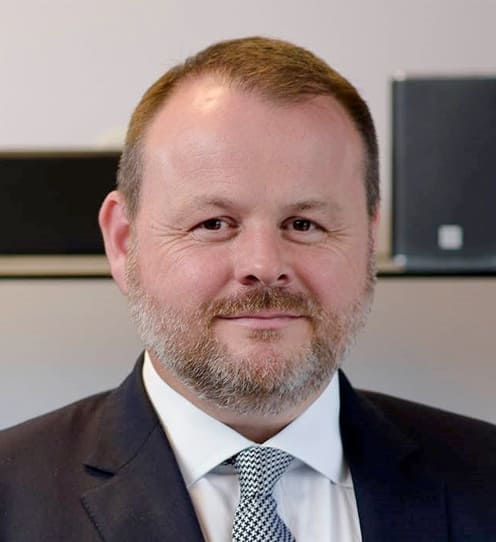 Owen Watters to Head Hama UK in 30th Anniversary Year
February 3rd 2020 – Following the retirement of Country Manager, Paul Irish last month, Hama UK were today pleased to announce the appointment of ex-Roberts Radio CEO, Owen Watters as Managing Director in plans to make 2020 a milestone year for the distributor.
The ideal candidate for the role, Watters brings with him a wealth of experience from his time served as head of iconic British audio brand Roberts Radio in addition to his existing high standing within the consumer electronics industry, both likely to prove key in developing Hama UK's position within the UK marketplace in the coming year.
In mutual pursuit of a smooth handover, Watters has already been working alongside retiring industry veteran Paul Irish for several months, meeting with Hama UK and European teams and getting to grips with the new leadership position. Paying homage to his predecessor and explaining his anticipation at being chosen for the role Watters said "Paul's leadership has cemented Hama as the leading accessories business in the UK over the last few years and I'm committed to continue his great work and to continue to treasure the core values of the business. Hama quality, reliability and exceptional service levels have really set the standard in the category, and it's a real privilege to join the Hama UK team. I've admired Hama for many years and as Europe's largest CE accessories business, the opportunity to join 'the family' was a very easy decision to make".
Marking 30 years since the company first opened shop in the UK as a once small photo distribution arm of the Monheim based Hama GmBH, 2020 signifies an important landmark in the history of the business, now offering over 9,400 consumer electronic accessories to a customer base of independents and nationals alike.
Securing their national reputation for exceptional customer service, Hama UK recognise that times have been difficult on the High Street as of late. However, in bringing Owen Watters to the helm for the new decade, the company plan to up their customer-facing strategy, aiming to steer retailers through the uncharted waters of Brexit and help them ride the wave of the dawning 'smart' age with a range of forward thinking in-store solutions. Capitalizing on Watters' invaluable skills and expertise within the consumer electronics industry, Hama UK also hope to offer reassurance that, even after three-decades of trading, their unceasing commitment to their customers' needs still rings truer than ever.