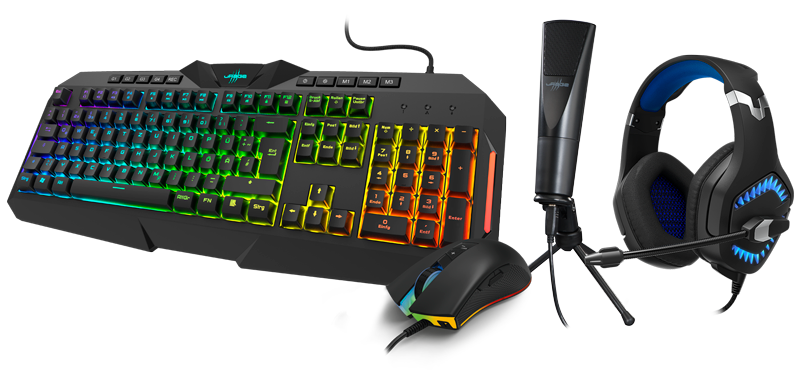 We're taking the uRage gaming accessories to a new level! Since 2010, we have offered perfect high-quality PC gaming products with top-of-the-line features.
We incorporate high-quality brand-name components, such as Omron switches and Avago sensors, in all the products. Mechanical switches from Outemu are used in our high-end keyboards – for more precision, speed and durability.
Your uRage gaming setup
uRage offers you everything you need for your gaming sessions – from a fast gaming mouse and precise gaming keyboard, to the headset in a matching style.
In addition, you can get uRage mouse pads and gamepads.