DVB-T2 Antennas
More Stations, More Regions, Better Quality
WHAT IS THE DIFFERENCE BETWEEN DVB-T and DVB-T2?
DVB-T2 represents an improvement on the DVB-T broadcast standard. DVB-T2 allows for significantly higher data rates. This increased data rate will be used in the future to offer a wider range of stations and programmes. It will also allow broadcasters to use highly efficient H.265 compression so that programmes can be broadcast in HD quality.
The benefits of DVB-T2 are also available on mobile devices, whether through a USB stick for your laptop or in your car.
DEVELOPMENT OF DVB-T2
Now and into the future

2003
Changeover from analogue to digital terrestrial television.
2016
DVB-T2 test phase: DVB-T2 stations with wide broadcasting ranges can be received in urban centres.
2017
Introduction in urban centres.
2018-2019
Expansion to cover all of Germany.
REQUIREMENTS FOR RECEIVING DVB-T2
1. A region where you can receive DVB-T terrestrial television programmes
CURRENT COVERAGE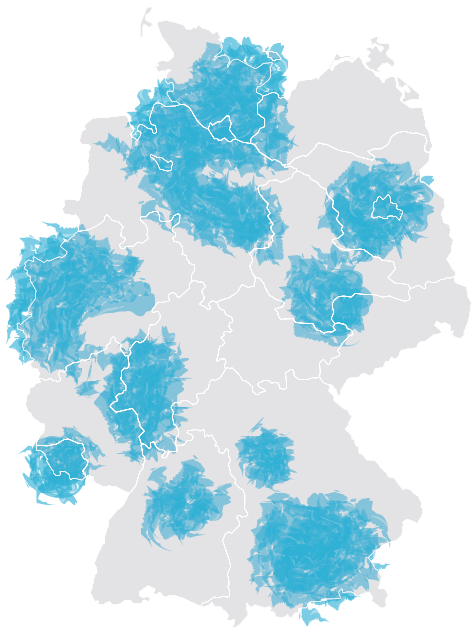 DVB-T2 AT START AND AFTER EXPANSION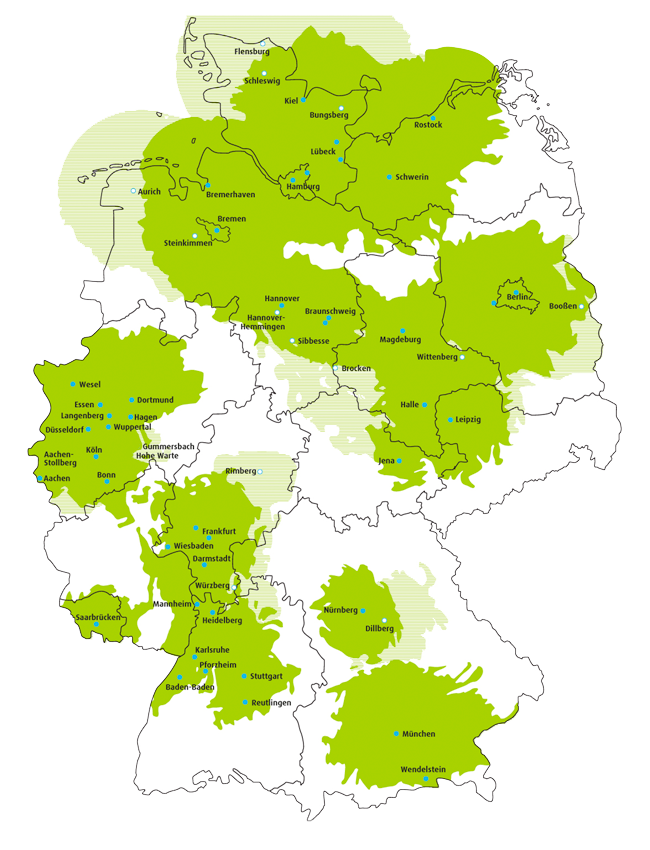 POTENTIAL FINAL COVERAGE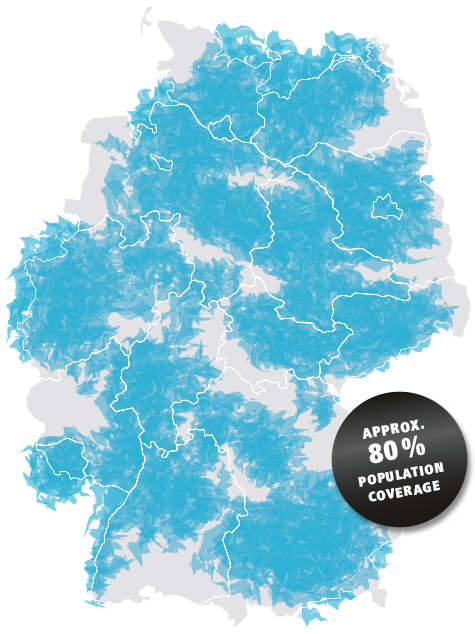 2. Terminal device compatible with DVB-T2
The higher image quality is made possible by the new HEVC/H.265 coding. Compatible devices are labelled with a green DVB-T2 logo.

3. DVB-T2 antenna
All our antennas are DVB-T2 compatible. This is indicated by the blue DVB-T2 logo on our products.
ADVANTAGES AT A GLANCE
High-resolution HDTV
Receive HD programmes through an antenna easily and from anywhere
Excellent variety: about 40 stations in urban centres