Smartphone photography
How photos and videos are taken today – easy with the smartphone!
Of the 1.2 billion photos that were taken in 2017, 85% were taken with a smartphone. This is thanks to the excellent cameras in smartphones. Accordingly, Hama has made progress in the area of smartphone photography and videography in order to supply innovative accessories in line with this trend. Given our competence and years of experience, we had the idea to build and expand our product range a few years ago. Our foresight makes us ahead of our time, allowing you to stay on trend with Hama!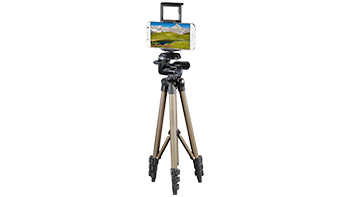 Tripods
To suit every requirement and viewing angle
Show all...
Lens attachments
For original image effects
Show all...
How to take perfect pictures with a smartphone